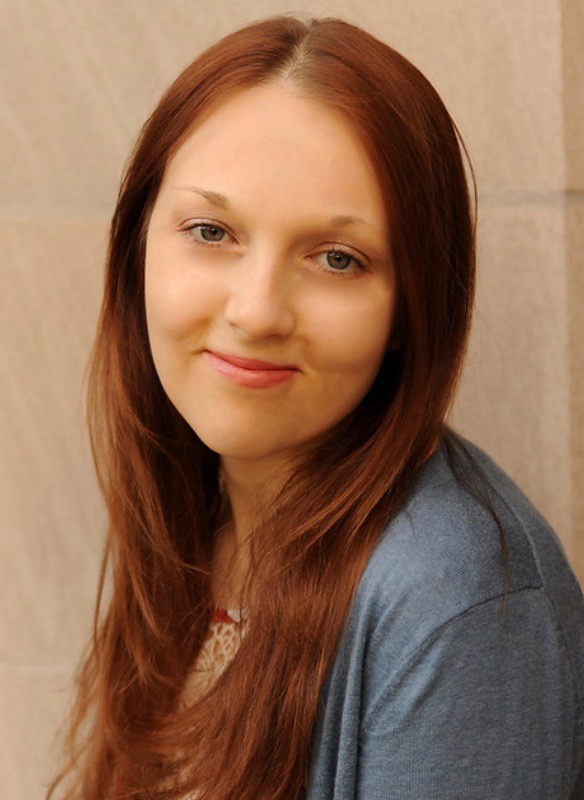 Today's blogger is Mary Frances Rice (University of New Mexico), who co-authored the article "Orienting Toward Teacher Education for Online Environments for All Students," which appears in The Educational Forum. KDP is proud to partner with Routledge to share access to the article free through June 30, 2020 at Taylor and Francis Online.
In March 2020, 1.3 billion learners at all levels were displaced from their educational buildings due to COVID-19 (UNESCO, 2020).
In the U.S., most school buildings closed for the rest of the shool year (Education Week, 2020). For many, closures of this magnitude were previously unthinkable.
Even as buildings closed, many schools and institutions of higher education adopted some form of remote emergency learning.
Aside from the psychological panic induced by COVID-19 that made transition to new ways of learning difficult, many students did not have the devices and reliable internet access necessary for online learning. In fact, many teachers did not. Moreover, teachers had not been prepared to teach online. Why not? Well, for many reasons (see Rice & Deschaine, 2020). For some teacher education programs, it was because they thought online teaching was not real teaching. For some programs, it was because they lacked resources—faculty with know-how and models to emulate. For others, it was because they (and their state licensing boards) were tightly tethered to the notion that (time in seat = learning) and online instruction disrupts that equation.
Regardless of the reason, teachers in many schools distributed devices as best they could and started sending work online to families.
Did they bring their strongest pedagogical practices to the emergency online work? Some probably did.
Success stories abound from teachers at schools who already had consistent access to infrastructure and who were already using digital resources. I have a research site right now where students are receiving private music lessons with instruments provided on a rent-to-own basis by the school as part of their home-based learning. In this school, teachers are also sending students to break-out rooms for conversations, reading bedtime stories to students, and making use of learning management systems for young children. In these nice, safe neighborhoods, teachers can parade in their cars and wave to students to lessen the distance while keeping everyone safe. Moreover, in these neighborhoods, parents can stay home with children, find places in their spacious homes to make fun spaces for learning, and monitor children's formal learning for a few hours a day.
But that is not what it is like for most families.
In many schools, the worst pedagogies and the most deficit-laden attitudes followed them to remote learning.
In another school site where I am conducting research, students were assigned to watch a 45-minute slide presentation with narration about the Falkland Wars. Students were supposed to take notes and write an essay. This  expectation—to learn using one of the driest content delivery systems ever invented—is for 12-year-olds! In another district, parents of students with disabilities were barred from entering their children's Individualized Educational Plan (IEP) virtual meetings because they did not have district email addresses. When parents were not logging on, school officials chalked it up to parental ineptitude instead their own.
And then, there are the teachers who are not able to teach at all.
The devastation of the virus in some communities has been so intense that teaching and learning are the last priorities—with good reason.
For example, the Navajo Nation on the Arizona/New Mexico border is fighting the virus while most community members lack running water (McGraw, 2020). Surely, if we have to choose between the internet and running water, the water should win, along with food and medical supplies. But in most communities, if they had decent internet bandwidth and families had access to devices and teachers were prepared to teach online and collaborate with families remotely, all students could do home learning with some success.
Although there were good reasons to prepare teachers to teach online before the pandemic, it is understandable that many educators and many communities were caught underprepared.
However, moving forward from COVID-19, it seems prudent for institutions of higher education who prepare teachers to make preparation to teach online and in blended or hybrid spaces their highest priority.
Yes, teaching online requires different types of skills (Pullham & Graham, 2018).
Yes, teaching online requires teachers to think about time and achievement differently (Yan & Pan, 2011).
Yes, teaching online increases the transactional distance between students and teachers which must be lessened through strategic actions from teachers (Moore, 1993).
But, teaching online can be done well.
Teaching online can be a positive relational experience for students (Rice & Carter, 2015). Teaching online can also support the development of critical digital literacies and other advanced skills (Blau, et. al., 2020). But stop-gap emergency will not ever be anything other than that. And if we continue to rely on it in times of trouble, we run the risk of exacerbating educational inequalities that are already beyond tragic and unacceptable.
Communities need internet.
Students need devices.
Teachers need preparation.
Parents need support. Let's lay the blame for uneven remote learning where it belongs—lack of planning, lack of interest, and structural inequality.
Then, let's fix it.
---
References
Blau, I., Shamir-Inbal, T., & Avdiel, O. (2020). How does the pedagogical design of a technology-enhanced collaborative academic course promote digital literacies, self-regulation, and perceived learning of students?. The Internet and Higher Education, 45, 100722.
Education Week. (2020). Map: Coronavirus and school closures. Retrieved from https://www.edweek.org/ew/section/multimedia/map-coronavirus-and-school-closures.html
McGraw, G. (2020). How do you fight the coronavirus without running water? New York Times. Retrieved from https://www.nytimes.com/2020/05/02/opinion/coronavirus-water.html
Moore, M.G. (1993). Theory of transactional distance. In D. Keegan (Ed.), Theoretical principles of distance education. (pp. 22-38). Routledge.
Pulham, E., & Graham, C.R. (2018). Comparing K-12 online and blended teaching competencies: a literature review. Distance Education, 39(3), 411–432.
Rice, M. & Carter, Jr., R. A. (2015). With new eyes: Online teachers' sacred stories of students with disabilities. In M. Rice (Ed.) Exploring pedagogies for diverse learners online (pp.205-226). Emerald Group Publishing.
Rice, M. F., & Deschaine, M. E. (2020). Orienting toward teacher education for online environments for all students. The Educational Forum 84(2),114-125.
UNESCO. (2020). COVID-19 educational disruption and response. Retrieved from https://en.unesco.org/covid19/educationresponse
Yan, H., & Pan, S. (2011). Rethinking time management of online instruction: Flexible or strict?. Open Education Research, 3. Retrieved from http://en.cnki.com.cn/Article_en/CJFDTotal-JFJJ201103018.htm